I still maintain that Doctor Aphra is one of the greatest additions to the Star Wars mythology in recent years, but this volume confirms my fear about the character–she cannot solely carry her own title.
This installment tries to spice things up a bit by making Doctor Aphra beholden to Triple-Zero, the murderous entity in the guise of a protocol droid.  Triple-Zero sends Aphra on a series of missions in which she must lead a group of mercenaries.  There are some interesting asides as Aphra develops a relationship with Magna Tolvan, the Imperial Officer.  Hera Syndulla also makes a substantial appearance, which was super cool to see.  But in the end, much of it felt forced to me.
The problem is that Doctor Aphra works best as a foil to, well, everyone else.  I love it when she pops into a scene, plays havoc with everyone and everything, and then leaves.  She has the luxury of being an agent of chaos.  She is naughty, hilarious, greedy, and lovable.  But in a title featuring her, she doesn't have that advantage.  She has to carry every episode from month to month.  The writers seem obligated to reveal every little detail about her, and this is diluting the character.
In my opinion, Doctor Aphra has lost her "hook."  She had it when she appeared in Darth Vader.  We knew just enough about her and what she was about and we (obviously) loved her.  Unfortunately, we loved her so much that they kept giving us more in the form of her own book.
I don't know exactly how they can fix this issue, and I fully confess that this may be my issue alone.  Perhaps everyone else is loving the direction of the book and character.  I think I would like to see the book function as an ongoing gag on how Aphra swindles everyone she meets, but we never get the stories from her perspective.  Each arc would be narrated by her victims.  That would afford her the ability to maintain her mystique and "devil-may-care" persona.  It would take a great deal of creativity to constantly come up with stories where Aphra outsmarts everyone while revealing virtually nothing about herself, but I think that would maximize her potential.
Doctor Aphra does have a great deal of potential, by the way.  Clearly, she has connected with fandom.  I'm concerned that she's being overexposed, though, and that we're learning too much about her too quickly.  I adore this character and don't want her to fade out of everyone's interest.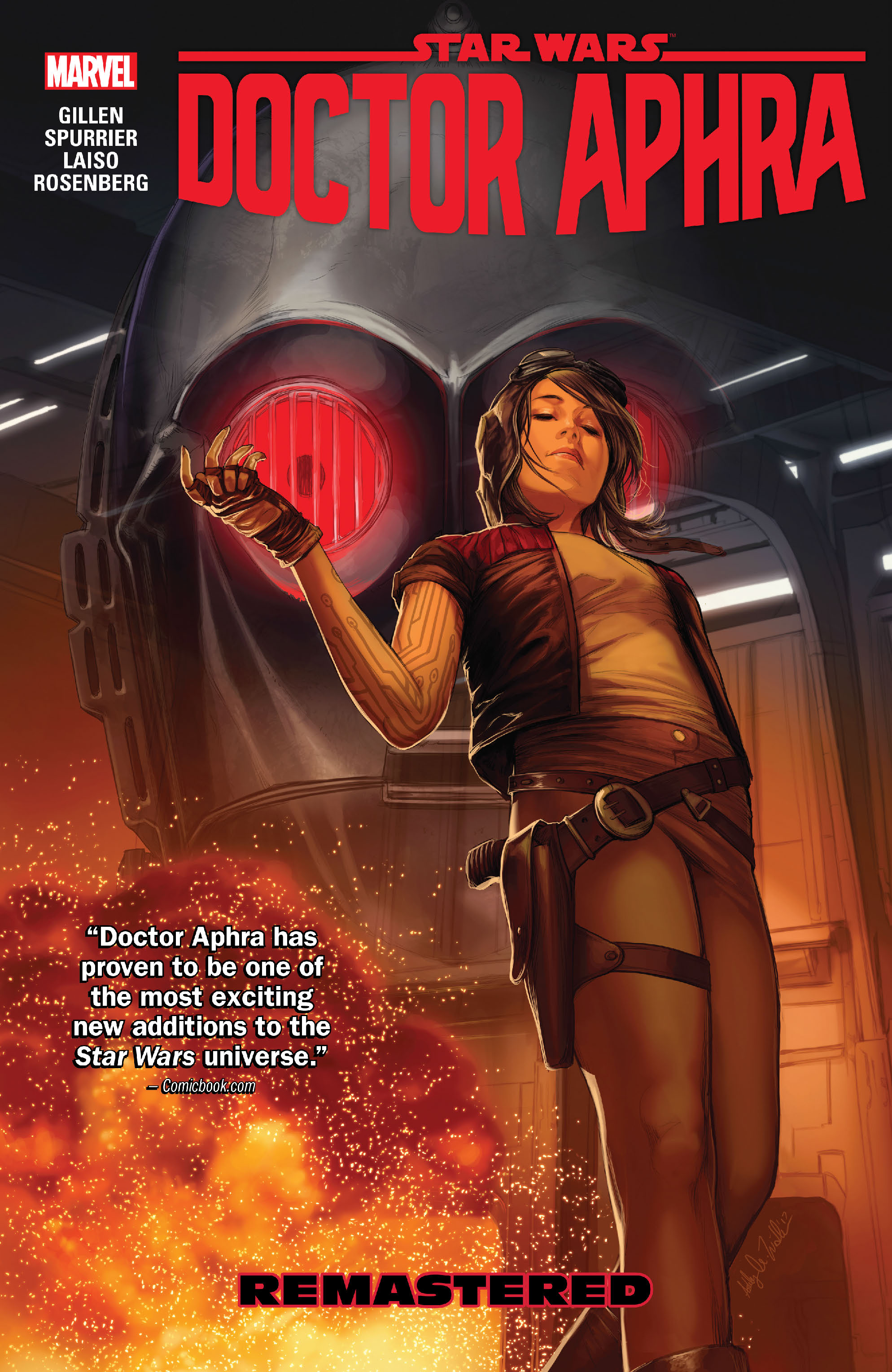 (Did you enjoy this review?  Check out Scott William Foley's latest book HERE!)